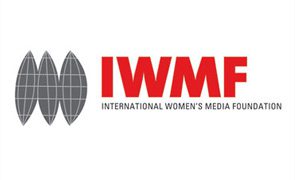 Application Due Date: June 23, 2019 at 11: 59 EST
.
As part of the IWMF's collaboration with Malaria No More, 4 reporters will take a trip to Rwanda from September 16-27, 2019 (11 days amount to: 9 days in nation and 1 travel day each method) for.
a reporting fellowship on Rwanda's efforts to end malaria, the effect.
U.S. financial investments in supporting those efforts are having on Rwandan females.
and ladies, and the function that females are playing in leading the battle.
versus malaria.
Fellows will take part in top-level rundowns from professionals at the.
beginning of the journey to notify their reporting, and will have the.
chance to get to a range of sources and websites connected to.
the reporting journey style, to network with other reporters, and to.
report collaboratively with their peers.
Travel for reporting will be within a three-hour radius of Kigali.
The IWMF sets up travel and in-country logistics for all fellows. The.
IWMF likewise covers fellowship-related expenses within the structure of the.
reporting journey consisting of travel, visa costs, accommodations, meals and.
fixers/interpreters, unless a picked reporter's wire service.
dreams to presume these expenses. Fellows living outside the U.S. are.
accountable for obtaining all essential visas for which they will be.
repaid at the conclusion of the fellowship.
Application Guidelines: The IWMF's 2019 Rwanda.
Reporting Fellowship is open to people. Each candidate should supply.
their individual info and work samples, in addition to sending a.
declaration of interest, story strategies, prepare for publication and letter of.
assistance.
We are accepting applications from May 30, 2019 till June 23, 2019 at 11: 59 EST
For Additional Information:
See the Authorities Web Page of the 2019 Rwanda IWMF- Malaria No More Reporting Journey
.