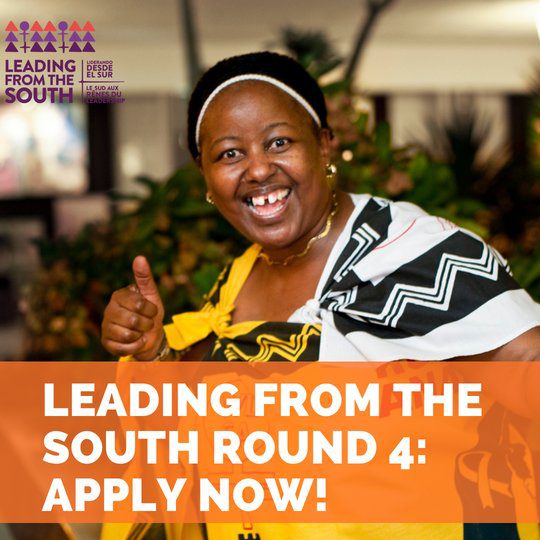 Application Due Date: 17 June 2019.
AWDF enjoys to welcome propositions for grants from all qualified women-led and ladies's rights groups and organisations in Africa and the Middle East under Leading From the South.
LFS is a financing effort created and handled by AWDF and 3 other ladies's rights organisations: Women's Fund Asia, Fondo de Mujeres del Sur and Native Females's Fund ( FIMI).
Under this effort, AWDF intends to scale up its grantmaking and.
advocacy efforts to promote ladies's rights, magnify their voices,.
increase financial chances and enhance access to areas of.
decision-making.
AWDF is mandated to money in all 54 African nations. Under the Leading from the South effort AWDF has actually broadened its grantmaking required to consist of chosen nations in the Middle East.
AWDF assistance organisations and efforts advancing the rights of ladies dealing with several discriminations. This consists of girls; differently-abled ladies; ladies dealing with HIV, financially marginalised rural and city ladies; sex employees and lesbian, bisexual and transgender ladies. We motivate applications from efforts led by and/or consisting of the involvement and programs of these constituencies.
To use, download the appropriate kinds, standards, budget plan and monetary management design templates listed below:
LFS Application Standards 2019 (Round 4) English
LFS 2019 Round 4 Application: Yalla
LFS 2019 Round 4 Application Form_Ananse
LFS 2019 Round 4 Application: Pamoj
AWDF 2019 Budget Plan Design Template
AWDF 2019 Financial Management Survey _
For Additional Information:
See the Authorities Web Page of the African Women's Advancement Fund 2019 Require Propositions Round 4