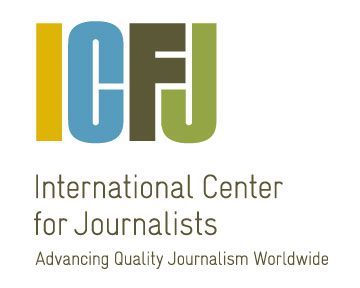 Application Deadline: February 21st 2021
Each year, the International Center for Journalists honors outstanding colleagues with the ICFJ Knight International Journalism Award at the Tribute to Journalists. ICFJ are now seeking nominees whose pioneering coverage or media innovations have made an impact on the lives of people in their countries or regions. Candidates can be reporters, editors, technologists, media managers or citizen journalists. Candidates who meet the awards criteria may nominate themselves.
The 2020 ICFJ Knight Award winners were Lina Attalah and Roman Anin. Attalah is the fearless editor of an online news site that is keeping independent journalism alive in Egypt in the midst of a harsh crackdown on free expression. Anin, who received a special ICFJ Knight Trailblazer Award, is an investigative reporter whose online publication tackles the dangerous job of revealing corruption in Vladimir Putin's Russia. He also is a past winner of our ICFJ Knight International Journalism Award.
At a time when attacks on journalists are rampant, the ICFJ Knight Award brings global visibility to the intrepid winners. The award reflects the mission of ICFJ's Knight Fellowships, which create and spread news innovation to better engage communities and improve lives. The program is supported by John S. and James L. Knight Foundation. 


Candidates who meet the Awards criteria may nominate themselves. 
– Award winners receive a trip to the United States, where they will be honored at ICFJ's Awards Dinner on November 9, 2021. 
– All nominations must be submitted by 11:59 pm Eastern time on Sunday, February 21, 2021.
– Nominees may be contacted by ICFJ for additional information. Please direct any questions to Monica Lopez, [email protected] 
Please send in your nominations by Sunday, Feb. 21. 
For More Information:
Visit the Official Webpage of the ICFJ 2021 Knight International Journalism Award