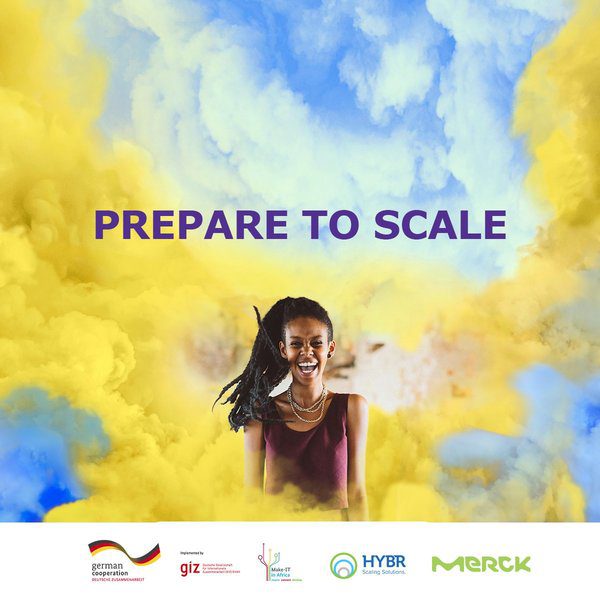 Application Due Date: July 17 2019
Are you a start-up working towards the SDG's and are based in Africa? Are you operating at the cutting edge of development to fix real-life issues? Is your start-up development associated to Health care, Life Sciences, Efficiency Products, and Efficiency Products and Merck's development focus locations?
If you have actually responded to yes to any of the concerns above. Then we are searching for you! The Joint Start-up Program, a cooperation in between Merck Accelerator with Tech Entrepreneurship Effort "Make-IT in Africa" is your entrance to rapidly check out and confirm the capacity for co-creating and operating in in the health sector particularly in collaboration with Merck.
Use to get a possibility to deal with a cooperation job with existing Merck's development jobs.
FOCUS LOCATIONS
Digital Solutions in the Health Care Sector
Bio-Sensing and Interfaces
Liquid Biopsy Technologies

Digital Solutions in the Health Care Sector
Main access to health care and health care services are essential to make sure.
healthy lives and promote health and wellbeing for all at all ages. The application.
of technological services can add to increasing the performance.
of health care through boosted gain access to, enhanced price however likewise.
ingenious diagnostic services and administration procedures.
To enhance the digital gain access to service services, we are searching for ingenious and enthusiastic start-ups with a sustainable service design in various locations e.g.:
Digital client management services
Cost savings group i.e. fintech services/ health care funding and insurance coverage
Fast diagnostic tests and e-health services
Digital health education services for clients
Client assistance programs
Neighborhood self-service enablement services
Requirements:
Registered in an African nation and operative for a minimum of a year
An organisation design with a concentrate on the SDG's and a service in the fields of Health Care, Life Sciences, Efficiency Products and other search fields such as Biosensing and User Interfaces, and Liquid Biopsy
Technologies
Start-ups with a minimum of 2 cofounders
The group supports gender equality and variety
Candidates need to be proficient in English
Advantages:
Organisation Case Advancement:

Completely paid.
bootcamp in Nairobi for leading 20 start-ups (5 per each area) to ideate.
and establish service cases for partnership with Merck
Constant service assistance, technical assistance and online mentoring and training
Scale-Up Diagnostics and Style for Scale Training

Community Knowing Journey:

Spotlight and exhibit at the South Africa Development Top in Cape Town for 4 finalists
Spotlight and Demonstration Day at Merck in South Africa for 4 finalists
Spotlight and exhibit at MEDICA conference in Dusseldorf for 4 finalists

Business Partnership: A completely paid journey to Merck Development Center at the HQs to pitch for a cooperation job with Merck for 4 finalists
Link and Neighborhood:
3 meetups in each focus area will be carried out to get in touch with a.
abundant neighborhood of creators and innovators in your area going through.
the exact same obstacles, as you exchange concepts and develop life time.
connections.
Access to Make-IT Fellowship:

Financier meetups
Organisation chances
Prospective direct exposure procedures
HOW TO APPLY
Our.
program will be targeting start-ups throughout Africa. We will have one.
application platform where individuals will be needed to define.
which area they are using from and where their service is.
signed up: North Africa, Eastern Africa, West Africa, and Southern.
Africa.
Timeline
| | |
| --- | --- |
| Application Stage | June 21– July 17 2019 |
| Choice interviews | July 11– July 18 2019 |
| Nairobi: Bootcamp | August 5– August 10 2019 |
| South Africa: Development Top | September 09– September 13 2019 |
| Germany: Medica and Choice Days | November 18– November 27 2019 |
---
For More Details:
Check Out the Authorities Web Page of the Merck– Make-IT Africa Start-up Program 2019