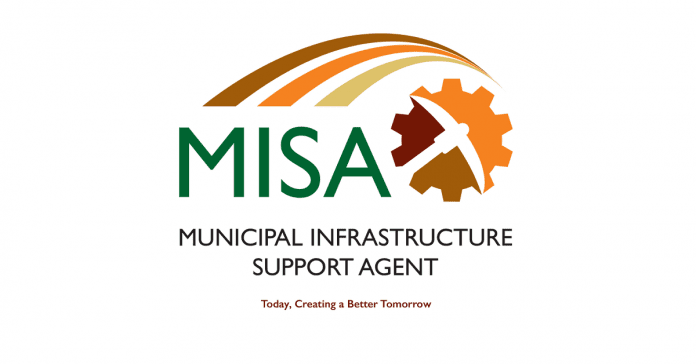 Application Deadline: January 10th 2021
The Municipal Infrastructure Support Agent (MISA) is a Government Component within the Department of Cooperative
Governance (DCoG), established in terms of Section 7(5)(c) of the Public Service Act, 1944 (as amended). It is a special
purpose vehicle established to provide technical support and help to build technical capacity of municipalities to sustainably
plan, deliver, operate and maintain municipal infrastructure. MISA hereby offers opportunities for internship programmes
aimed at increasing the national pool of professional engineers, technologists, technicians and town planners towards
enhancing municipal technical capacities. The opportunities are as detailed below and shall commence from 2020/21
financial year to the required periods as per the relevant discipline. Successful Candidates will be placed in identified
municipalities, depending on the capacity needs of both the municipalities and the candidates.
(This programme offers opportunities to learners who have graduated and those that require between 12 – 24
months of practical work experience in order to complete their study programme as per the academic requirements
in the following areas/disciplines):
Civil Engineering, Electrical Engineering and Town & Regional Planning
MISA is offering 1-2-year internship opportunities towards completion of studies in the abovementioned technical disciplines.
Whilst the programme is not exclusively limited to individuals from previously disadvantaged communities, MISA strives for
excellence in the context of addressing service delivery and skills development backlogs and encourages historically
disadvantaged individuals to apply. The MISA Experiential Learners Programme is a work-based internship development
programme focused on taking learners from various Universities, University of Technology and TVETs in order to gain
requisite work experience towards completing their studies.
The recruitment cohort for the 2020/2021 financial year is exclusively aimed at the above-mentioned areas only. Successful
candidates will enter into an agreement with MISA and be placed with host municipalities.
A list of host municipalities who will be participating in this recruitment can also be accessed on the website below, learners
from within these municipal areas are strongly recommended to apply.
NB: Application process and documentation : (www.misa.gov.za/www.cogta.gov.za)
A. Advert (See above)
B. List of identified municipalities, their respective provinces and discipline in which you are applying
C. Application Criteria
D. MISA application form (Must be fully completed and signed by the applicant)
MISA is an equal opportunity employer. Preference will be given to applicants from the designated group
For More Information:

Visit the Official Webpage of the Municipal Infrastructure Support Agent