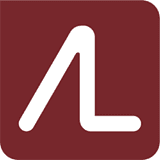 Application Due Date: 21 October 2018 at midnight GMT
The Laboratory's flagship program for young civil society leaders to construct sustainable, reliable tools for responsibility, involvement and social effect in their societies. Picked 'accountapreneurs' go through a sped up 1 year program with hands-on, extensive assistance for their concepts and efforts.
Do you have a fantastic concept for responsibility, openness or civic involvement? Applications to sign up with the next mate of civic innovators is now open
A year-long program to speed up concepts into action, the Incubator offers mentorship, fundraising and management assistance, and access to an international network of leading organizations, structures, and donors.
Application requirements:
Be under the age of 35 at the time of application;-LRB- *****************).
Be a nationwide of and based in either Liberia, Mali, Nepal or Pakistan;-LRB- *****************).
Want and able to dedicate to a minimum of 3 days of training every 3 months in the capital city of your nation;-LRB- *****************).
Be devoted to dealing with your concept for a minimum of 20 hours a week up until it grows to the point where it is a full-time dedication;-LRB- *****************).
Be devoted, energetic and going to assist construct an emerging international eco-system for responsibility.
For More Details:
Go To the Authorities Web Page of the Responsibility Laboratory Responsibility Incubator 2019