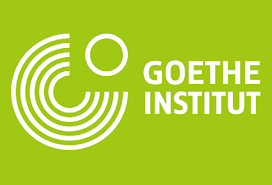 Application Due Date: Sunday, 7th July 2019 (23: 59 GMT +0)
The Goethe-Institut/ Bureau de intermediary Ouagadougou is establishing an author's residency for young African authors (less than 40 years) in 2019/20 in Burkina Faso.
This residency program intends to offer a platform free of charge expression
— to authors who forecast the vision of (another) future in their works,
— to authors who have constraints of expression in their native land,
— to activist authors who reveal themselves in relation to social and/ or political changes and obstacles in their nations.
The house is open to authors of all literary categories: unique, poetry, essay, storytelling, narrative, theatre, comic, and so on
The production of a text is obligatory for the authors in house. The texts produced will be released at the end of 2020, either in physical or digital variation.
Basic conditions of the residency:
— 2 or 3 residencies of 4 weeks in Ouagadougou in 2019/20
— 3 authors per residency (1 from Burkina Faso, 2 from other African nations)
— Conferences and working sessions with expert authors from Burkina Faso and other African nations
— Public reading sessions
— Production of a text is obligatory
— Digital or physical publication in 2020
— Presumption of the expenses for transport (from house nation to Burkina Faso) and visa
— Lodging throughout the 4 weeks residency
— Grant of 1.500 Euro for the residency duration (incl. daily and personal transportation)– paid in location in 2 instalments.
Conditions to use:
— Be under 40 years of ages
— Have at least one released text, either with a publisher or a paper,
on a blog site or site or as a self-publication
— To be of African citizenship by origin or by naturalization
— Have a composing job to establish throughout the residency
— Be readily available from November 2019
Application and file to offer:
— Letter of inspiration defining your author's profession, your individual scenario,
— your expectations and the factors for your application for the residency
— Description of your job to establish throughout the residency
— Résumé
— Complete bio (max. 500 words)
— PDF or links of texts currently released
The choice procedure for the residency authors will be carried out by an external jury of 3 expert authors (Names to be verified).
APPLICATION DUE DATE: Sunday, 7th July 2019 (23: 59 GMT +0)
The applications will be sent out to the following addresses:
Carolin Christgau, Director Goethe-Institut:
[email protected]
Francois d'Assise Ouédraogo, Assistant Goethe-Institut:
[email protected]
Goethe-
For More Details:
Go To the Authorities Web Page of the Goethe-Institut/ Bureau de intermediary African Author's Residency Program