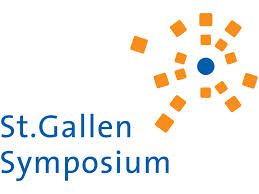 Application Deadline: 24 October 2021
The Global Leadership Challenge 2021 will convene 100 young leaders selected through an open application process in Oxford, St. Gallen, and around the world. Applicants will be evaluated on their commitment to responsible leadership and passion for engaging with complex global challenges. We are looking for a diverse group of postgraduate students and young professionals who are ready to rise to the challenges of our time and develop themselves as the responsible leaders our world desperately needs now.
​GLC Members can participate virtually from around the world and most sessions of GLC will be online. Those joining us from Oxford and St. Gallen are invited to attend selected sessions in-person.
Eligibility criteria
You are a student or young professional, aged between 21 and 30 years
You have finished your undergraduate studies.
You have already demonstrated your commitment to responsible leadership through extra-curricular activities and/or work experience.
You are committed to investing around five half-days from 9-15 December 2021 in GLC. (see tentative agenda)
Benefits

Become part of a diverse global community of young, responsible leaders 
Engage with world-renowned academics and senior business and policy leaders
Develop action projects that address some of the most pressing global challenges using design thinking principles
Learn to lead in a way that not only advances personal ambition but actively seeks the wider good of society
Earn an official Certificate of Achievement
Retain your chance to participate in a bespoke leadership mentoring from the Oxford Character Project
Attend the 51st St. Gallen Symposium in May 2022 as Leaders of Tomorrow
Timeline:
Application launches on 27 September 2021
Deadline: 24 October 2021
Announcement of the GLC 2021 Members: 1 November 2021
For More Information:
Visit the Official Webpage of the St. Gallen Symposium Global Leadership Challenge 2021