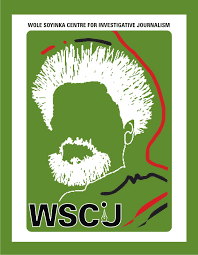 Application Deadline: Saturday 30 January 2021 | 11:59 pm (WAT)
The Wole Soyinka Centre for Investigative Journalism (WSCIJ) invites Nigerian journalists from all genres of the media with interest in investigating the intersection between COVID-19, access to information and misinformation, to submit story pitches for consideration.
The call is part of the organisation's 'Free to share' initiative which is geared at broadening the scope of freedom of expression through engagements on media ethics and accountability journalism. This pilot of the project is implemented in partnership with Free Press Unlimited (FPU) as part of the 'COVID-19 response in Africa: Together for reliable information project', funded by the European Union (EU).
Note

Chosen reporters must attend the training fully and be available for mentorship.
Deadline is Saturday, 30 January 2021 | 11:59pm (WAT).
Only shortlisted applicants will be contacted.
For More Information:
Visit the Official Webpage of the Wole Soyinka Centre 2021 Call for Investigative Story Pitches