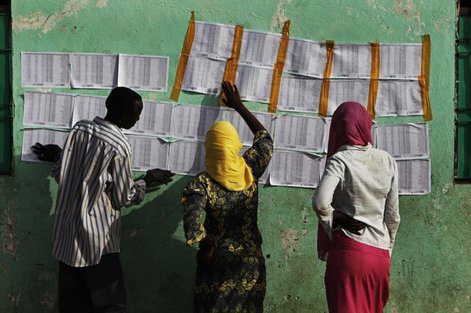 Application Due Date: May 1st 2019
Thomson Reuters Elections Reporting Program 2019
Dates: 19 June– 23 June|Area: Nairobi, Kenya
n a period of "post reality", phony.
news and propaganda, reality monitoring is more crucial than ever.
People require access to trusted news, based upon proof– especially.
throughout election projects, when the news program is controlled by claims,.
guarantees and allegations made by political leaders and the prospects competing to.
change them.
Nevertheless, offering quality, fact-checked protection of an.
election can be a difficulty when newsrooms have actually restricted resources and.
are under pressure from significantly brief due dates. Expert media.
might likewise need to compete with a growing absence of openness from.
federal government sources, and take on uncontrolled "details sources".
on social networks.
To deal with these obstacles, the Thomson Reuters Structure is partnering with TRI Truths at Africa Examine –.
Africa's very first independent fact-checking organisation– to assist African.
reporters and editors to fact-check their own election protection.
The program will supply abilities, tools and resources on fact-checking in an African context. It will take a look at how to establish and incorporate evidence-based election protection into existing newsrooms, and how to make details engaging for an audience that may be fed up with the project.
The program will include:
A five-day workshop in Nairobi for reporters.
and editors, provided by the Thomson Reuters Structure and TRI Truths.
( Africa Examine's training and research study department). It will include.
useful fact-checking and reporting workouts to gear up individuals.
with the abilities they require to fact-check political claims throughout an.
election project, and after elections.
A mentoring.
plan: individuals will be welcomed to send propositions for stories or.
tasks and a choice will get one-to-one assistance from professionals at.
the Thomson Reuters Structure and TRI Truths. It might be an evaluation of.
guarantees made in the previous election, an analysis of how different.
federal government departments utilize truths, or might include establishing a "pledge.
tracker" to act on what political leaders state in the next project.
Individuals will likewise get assistance on particular fact-checks, for claims that show hard to confirm.
ELIGIBILITY
Reporters and editors working for domestic media in African nations with elections turning up in the near- to mid-term (ideally in 2017 or 2018). These consist of, however are not restricted to: Kenya, Sierra Leone, Liberia, Rwanda, Somaliland, Cameroon, Madagascar, Mauritania, and Zimbabwe.
You can be operating in any medium– print, radio, TELEVISION, online
We are interested to speak with reporters or editors with the capability to alter practice in their newsroom– for instance by establishing standardised fact-checking procedures
Candidates need to be proficient in English
Candidates need to have a minimum of one year's experience. They must either be working full-time for a media organisation, or a freelancer whose primary work is journalism
FINANCING
Thomson Reuters will cover all transportation and subsistence expenses of reporters and editors taking part in this program.
SUBMISSIONS
When using you will be asked to submit the following files– please have these all set:.
2 appropriate work samples (optimum file.
size 5 MB). For stories not in English, please consist of a 250- word.
English summary about the story. Editors might send stories that they.
have actually modified and which exhibit the output of their group or newsroom.
A.
letter from your editor (if relevant) granting your.
involvement in the program and dedicating to publish/broadcast.
resulting stories or execute editorial tasks.
If you have any problems using, please e-mail [email protected]
For More Details:
See the Authorities Website of the Thomson Reuters Elections Reporting Program 2019