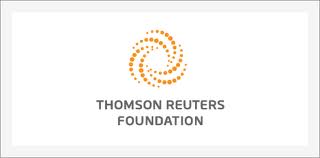 Application Deadline: December 3rd, 2021
In collaboration with Turner Prize-winning artist Anish Kapoor, and in consultation with leading actors in the anti-slavery space, the Thomson Reuters Foundation launched the Stop Slavery Award in 2015 to recognise companies who can be considered "best-in-class" based on the policies and the processes they have in place to limit the risk of slavery in their supply chain and operations, as well as the role they are playing as key agents in the global fight against slavery.
In 2018, the Thomson Reuters Foundation expanded the Award to take into account the range of companies that had applied in the previous two cycles, creating distinct and tailored questionnaires for Service Companies and Goods Companies.
In 2019, the Award was expanded further to encompass the range of different actors having an impact in the fight to end modern slavery and human trafficking.
THE MAIN OBJECTIVES OF THE AWARD
To create a virtuous cycle or positive paradigm by demonstrating that businesses can indeed play a critical role in stopping the tragedy of modern slavery worldwide

to help guide consumers' and customers' decisions on what goods they decide to buy or use;
to raise awareness about the issues of forced labour, the worst forms of child labour, and other forms of modern slavery;
to inspire more companies to investigate and improve the working conditions of those at the bottom of their supply chains;
to raise awareness of the invaluable work and effort of CSOs and grassroots organisations working on the front lines in the fight against modern slavery;
to recognise and celebrate the impact that companies and organisations can have to influence policy and legislation;
to advocate for a better outcome for the victims of modern slavery and human trafficking;
to recognise the power of collaboration when different actors come together united through a common purpose and goal;
to raise awareness of modern slavery through investigative journalism and reporting.
KEY DATES
30th JULY 2021: Applications Open
3rd DECEMBER 2021: Applications Close
2022 Award Ceremony
For More Information:
Visit the Official Webpage of the Thomson Reuters Foundation's Stop Slavery Award 2022