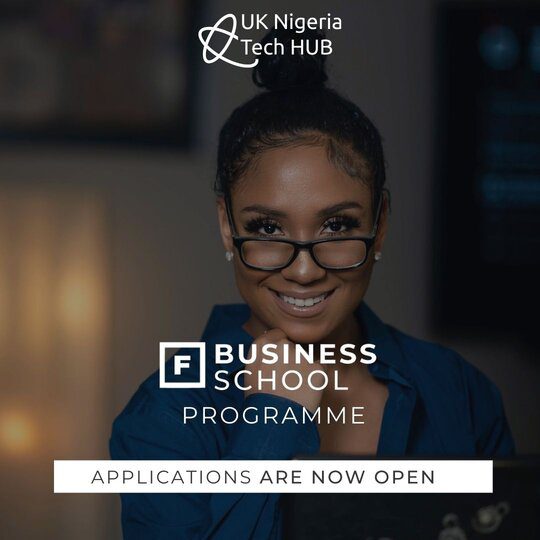 The Future Females Business School Tech Programme, powered by the UK-Nigeria Tech Hub. This programme supports female Nigerian entrepreneurs who are utilising technology to build their businesses and impact their respective communities/industries. 
Applicant Requirements: 
– Applicants MUST be based in Nigeria
– The business MUST utilise technology (i.e. is your business app based or an online platform)
– Applicants must have 4-6 hours minimum to commit to the programme each week
Please make sure you meet all of the above requirements before applying. We look forward to going through your application. 
Kindly note this programme currently does not offer funding or business loans post programme
For More Information:
Visit the Official Webpage of the UK-Nigeria Tech Hub/Future Females Business School Tech Programme 2021